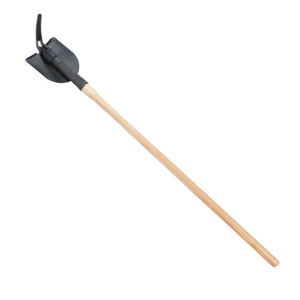 Combination pick and shovel Tool with a 42 in. handle. Produced in accordance with Forest Service Specification 5100-325A, February 1994, and MTDC Drawing 736 revision G dated September 16, 2004, or the latest revision thereof.
Made in USA.
Wildland fire fighting tool with multiple working positions.
Meets or exceeds latest Forest Service Specifications.
Shovel blade and pick are made from tough, durable tool steels.
Component parts are fully heat treated for maximum toughness and wear.
Black enamel and phosphate finish for rust resistance.
42 in american ash handle provides strength and durability.
If product is out of stock. Contact for current lead time or drop shipping options. Drop shipping, The items will come direct from the manufacturer. This will allow greater saving as we are not paying for product to keep in stock.