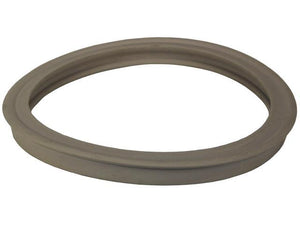 Gaskets for the Storz coupling on hoses. nh/nst 
2", 2.5", 3", 4", 5", 6"
Pressure gaskets are for hose connections where the pressure of the water helps seal off the connections. Should allow for connections to be connected and disconnected by hand.
Suction gaskets are thicker and made to withstand a negative pressure while still providing a tight seal. Will require spanners for attaching and detaching hoses. 
2", 2.5", 3", 6" are not stocked locally and will ship from mfg in 5-7days from order. 
Images for representation only.